Tree Stump Removal WS13 Area
Stump Grinding WS13
If you have an unsightly tree stump that needs removal, then The WS13 Tree Surgeons are here to help. We have the specialist equipment necessary to ensure your tree stumps are completely extracted from the ground. The process can be time-consuming, but we will ensure that the necessary work is carried out as efficiently as possible, leaving you with a stump-free area.
To briefly outline how stump removal works, it is the process of using a machine called a stump grinder, which has a very sharp grinding disc attached to it. The high-powered spinning blade is then used to grind away at the stumps, removing the wood fibres from the stump until it has been completely removed from the ground and no trace of it is left.
Removing any tree stump is a complex task that needs to be carried out by a qualified and professional arborist who knows precisely how to get the job done right. The WS13 Tree Surgeons are professionals when it comes to stump grinding, and we will be able to provide you with our expert advice on the best possible way to remove your unsightly tree stumps quickly and efficiently; this could involve using specialist manual cutting tools, or a heavy-duty stump grinder.
Please feel free to call us, and we'll be happy to share our expert advice, and you can rest assured that we'll make light work of removing your stubborn tree stumps!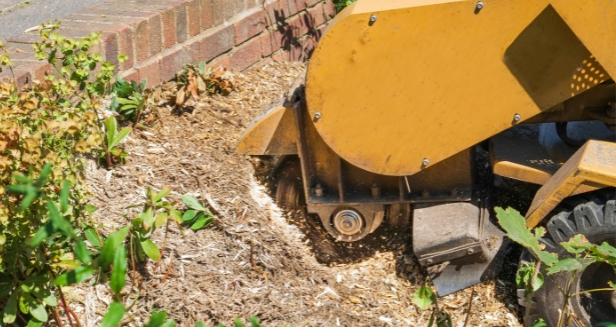 Stump Grinding Near Me
We work throughout the WS13 postcode area and also the surroundings. If you searched for something like 'Tree Stump Removal near me' or 'Stump Grinding near me' and our website popped up, then we cover your area too.
Our services are available to both commercial and domestic clients, and no job is too large or small for us to undertake. Please do not hesitate to contact us anytime, and we'll ensure your needs are dealt with swiftly. We offer many other services from tree removal to hedge cutting. Please do check out the rest of our website for more information.